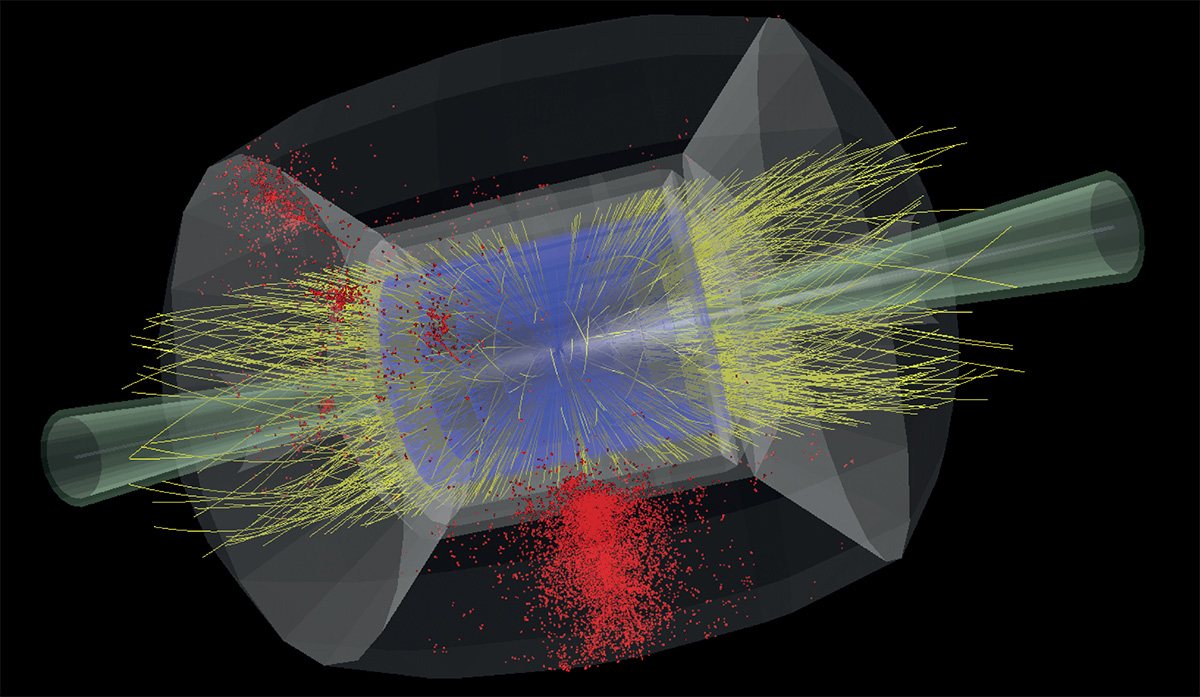 Muons are one of the most basic building blocks of the Universe, but they have never been used in a particle collider. A muon collider could be a possible post-High Luminosity LHC machine, to explore high-energy physics frontiers with a relatively small environmental footprint.
A circular particle accelerator steers beams of charged particles into a curved path to travel around the accelerator's ring. As they curve, the particles lose energy by emitting what's known as synchrotron radiation. The more massive a particle, the less energy it loses through synchrotron radiation. Being 200 times heavier than electrons, muons emit about two billion times less synchrotron radiation. Muons are fundamental particles, unlike the LHC's protons, which are made up of quarks. A muon collider could therefore run using less energy, for example a 10 TeV muon collider could be competitive with a 100 TeV proton collider.
The idea of a muon collider is not new – it was first introduced 50 years ago – but a major technical challenge results from the muon's short lifetime. When at rest, it decays after only 2.2 microseconds into an electron and two kinds of neutrinos, however its lifetime increases with energy. Dealing with this short lifetime requires developing innovative concepts and demanding technologies.
Studies submitted to the 2020 update of the European Strategy for Particle Physics showed that a muon collider in the multi-TeV energy range would be promising both as a precision and as a discovery machine. The strategy update recommended to integrate an international design study for a muon collider into the European Roadmap for accelerator R&D.
As a result, the International Muon Collider Collaboration is conducting a detailed feasibility study to confirm the realistic performance and feasibility of such a machine, identifying the required R&D to address its specific challenges, especially the compatibility of existing facilities with muon decays.
The unique potential of a multi-TeV muon collider demands a strong commitment by this collaboration in the coming years to fully demonstrate its feasibility.